Pineapple, Banana and Coconut Milk Green Smoothie
By . - Saturday, April 21, 2018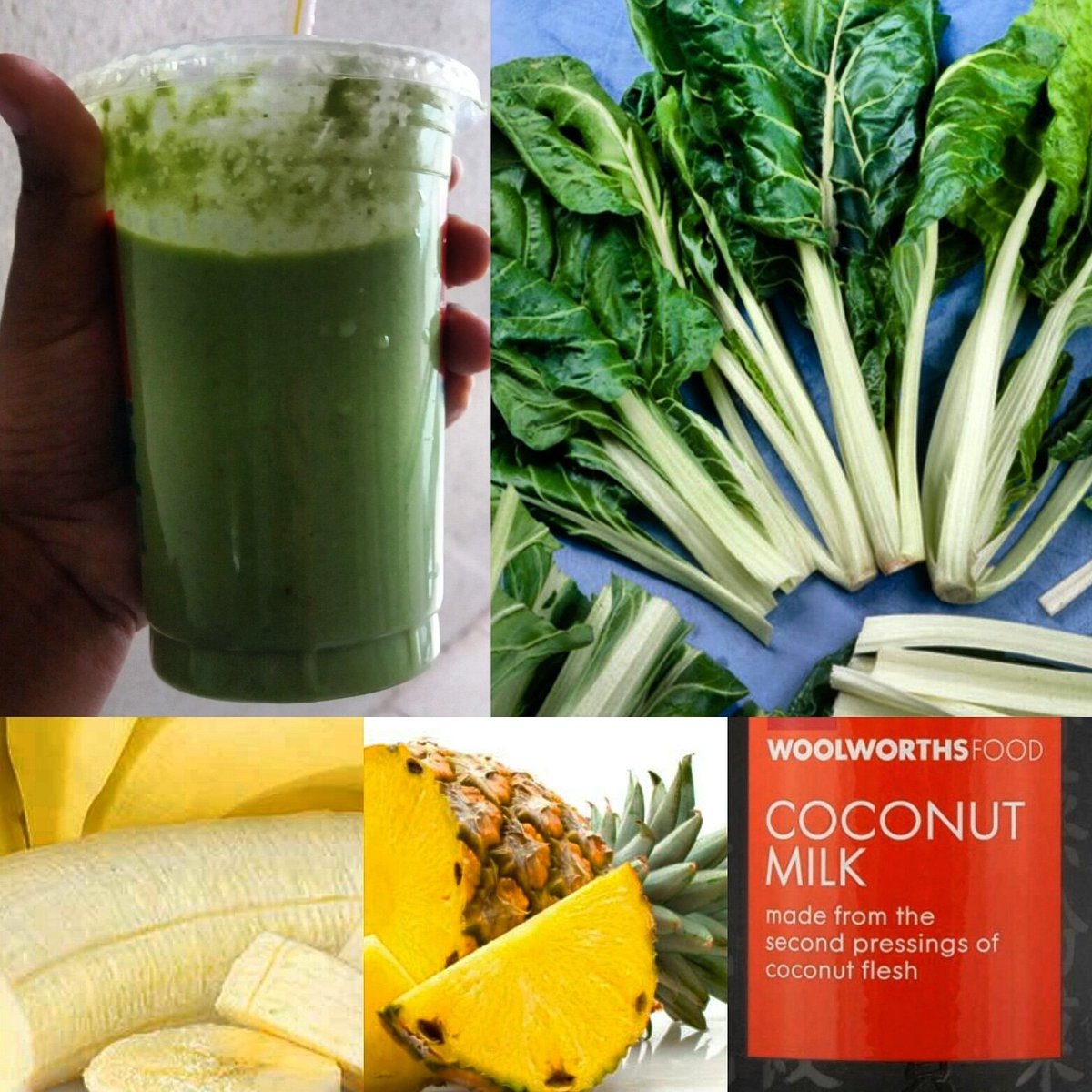 This morning I decided to start my day with a green smoothie. I'm 29 weeks pregnant and doing the countdown until baby #2 arrives. I'm experiencing low energy and fatigue, and although I know that I could go to the doctor and get a prescription for a pregnancy safe energy booster, I would prefer to whip something up myself.
Ingredients
2 handfuls of Swiss Chard
1 small Banana
1/2 of a Pineapple
1/2 cup of Coconut Milk
Directions
Put all the ingredients into a cup
Blend with a hand blender
Adding ice is optional
The smoothie was filling and delicious. I'm glad that I started my day off with something nutritious because when a craving hits, I could honestly be sitting with a chocolate fudge brownie. Don't get in the way of a pregnant lady and her cravings.
How did you start your morning? Leave a comment below.