All the makeup I used to achieve this look.
By . - Tuesday, June 26, 2018
I have really been enjoying my makeup lately. It's amazing how one can transform their day-to-day look in just an hour. I'm going to give you a rundown of everything I used in order to achieve this look.
Colour Corrector: L.A. Girl HD Pro Concealer - Orange Corrector
I apply this wherever I have dark spots on my face. The orange helps to cancel the blue undertones of dark marks and give you a nice palette to build your makeup. I only needed a little bit, and I was careful to blend this out so that it didn't interfere with my foundation.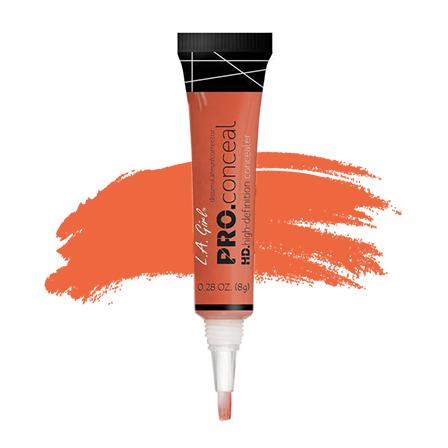 Foundation: L'Oreal Infallible Foundation - Mahogany 34
Yes, this foundation is too dark for my skin tone, but I knew that I would be going a bit lighter with my concealer under my eyes and down the bridge of my nose so everything would blend out really well.
This is truly a matte foundation and you need to work quickly when blending it out. The wonderful thing about this formula is that it really doesn't move once it sets. You will work hard when washing your makeup off at the end of the day.
Powder Foudation: Lancome Teint Idole Ultra Compact Powder Foundation - 11 Muscade
I've been using this powder for a few years now, and when I don't feel like wearing liquid foundation, this baby does the job. Otherwise, I use it to set my entire face. Pricey and worth it!
Concealer :
This concealer also dries very quickly so working faster and in smaller sections is ideal. The coverage is awesome underneath the eyes and really brightens the face. Be sure to take your time and find the right shade for you. Every black girl seems to be using the shade Fawn, but I'm not sure it's for everyone.
Eyebrows: Rimmel Brow This Way Brow Sculpting Kit - Medium Brown
I get lots of compliments on my eyebrows and this what I use. I've been using it for a little over a year and I'll probably never go back to a pencil. It comes with a mini brow brush and a mini spoolie.
Eyeshadow: Beauty Treats Heart Love Eye Palette
I got this palette for a steal at Dischem, and I remember saying to my myself that I wouldn't even be upset if the palette was trash. There are a lot of colours in this palette and there is a lot of fall-outs. I do my eyeshadow before I do my face, so this doesn't disturb my flow at all. You definitely need to prime your eyelids to get maximum colour pay off. It's also best to pack the colour on to your brush and hit it with a bit of setting spray to get the best colour pay off as well.
Contour: Ultra Beauty Matte & Highlighting Contour
Giiiiirrlll, I found this palette at one of the Oriental clothing shops near me. It's powder and the colours looked pretty good. It's pretty much the same story as the eyeshadow palette...lots of fall-outs! However, the colours were really great for me.
Setting Powder: L.A. Girl PRO. Powder HD Setting Powder - Banana Yellow
It's inexpensive, finely milled and works like a dream. I don't see the need to spend on the high-end brands that do the same damn thing.
Setting Spray: Essence Instant Matt Make-up Setting Spray
I go H.A.M. with this spray. Since a lot of my look involves powders, one can tend to look a bit dry or cakey, but with a few sprays of this all over my face, I set it and forget it.
Lips: BLK/OPL ColorSplurge Patent Lips - Dynamo
The most comfortable liquid matte lipstick I have worn to date. I'm obsessed with the colour and I wear it everywhere.
This was fun! I think I'll do it again.