Landed on the Beauty Desk - Mama Mio The Tummy Rub Oil
By . - Wednesday, September 30, 2015
A few weeks ago, I was invited to the Mama Mio offices to get an exclusive look at their range of products for the expectant and new mum. I was in for a really big surprise when I found a table filled with products that I didn't even know existed. Without further ado, I present to you Mama Mio.
Mama Mio Skincare

Mama Mio – the pregnancy experts. Our evolved "No Nasties" standard, cutting edge ingredients and improved formulations ensure the cleanest and most effective skincare for savvy mamas-to-be. Our safe and effective Pre Natal Spa Treatments offers nurturing, muscle-easing, leg lightening, skin elasticising pre-natal treatments because Happy Mama = Happy Baby!
Face
Soothe & Hydrate
Sore Boobs
Stretch Marks
I'm currently testing out the Mama Mio The Tummy Rub Oil, and I have to say that I love two things about it.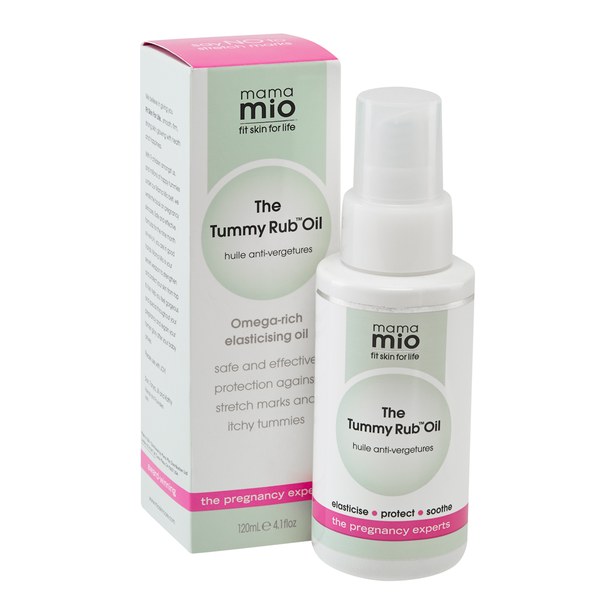 It has a light citrus scent that doesn't linger or overpower my daily scent choice.
It stopped the itching on my tummy immediately!
Because my baby bump is growing rapidly, I find that the skin on my tummy itches quite a bit, and this oil has stopped that immediately. I also haven't developed a single stretch mark on my and I'm 7 months pregnant! I also use this light oil on my boobs, hips and thighs, which already had stretch marks on them because I'm a grown woman.
What it is-

Protect your tummy (and boobs, hips and thighs) against stretch marks with our super-elasticising Omega-packed blend of organic oils. Research has clinically proven that omegas help skin elasticity and improve the very integrity of skin cells – helping your skin stretch and recover. The Tummy Rub Oil is an un-oily oil (weird but true!) that sinks in super quick and leaves a beautiful, protective sheen.


What it does-

• Increases skin's strength and elasticity to protect against stretch marks
• Mega-moisturises and nourishes growing skin• Soothes itchy tummies

Amazing ingredients at maximum levels to give you amazing bump careOrganic Sacha Inchi Oil from the Amazon rainforest, packed with Omega 3, antioxidants and amino acids.Organic Argan Oil Nourishes, moisturises and improves elasticity. High in Omega 9 (Oleic Acid) and 6 (Linoleic Acid).Organic Coconut Oil Soothing and healing, mega-rich with Lauric Acid - powerful Omega that helps skin's natural immune system.Organic Avocado Oil Rich in Omega and Folic Acid, hydrates, helps circulation, increases collagen production, ensuring skin stretches safely.Organic Sweet Almond Oil and Organic Olive Oil Ideal for sensitive skin, soothes and protects, very healing, gives wonderful Omega-rich moisture.Organic Rosehip Fruit Oil Regenerates damaged cells to improve appearance and elasticity. Rich in Omega 3 and 6 and Vitamin C.Vitamin E Protects against stretch marks, speeds up cell renewal to help keep skin strong.Gravida is a blend of 10 pregnancy-safe, pregnancy-specific natural oils. Our fragrance smells gorgeous to even the most sensitive of noses.

Application tips-

Rub on twice daily, from above your boobs to below your butt – front, back and sides. Keep rubbing for at least four months after baby arrives to help maintain your skin tone as you shrink back down to size.

Skincare-

Our Omega MessageOmegas are more important than ever right now, not only for the baby growing inside you, but for your skin as well. You see, that little baby is tapping into your body's stockpile of Omegas to perform crucial tasks like making a brain and eyes. It is all wonderful and exactly as Nature intended, but as your body happily gives these Omegas away, your skin may pay the price.That's where Mama Mio comes in… The Tummy Rub Oil is jam-packed with omegas to build your skin's strength and elasticity, so your skin can stretch easily and comfortably — and bounce back after baby arrives.


What is a stretch mark?

More than 90% of women have stretch marks, and despite being a baby-making badge of honor, they're often one of the most dreaded side effects of pregnancy.
Stretch marks are most likely to appear on areas that store more fat, such as the tummy, breasts, thighs, hips and butt. Hormones also play a role in stretch mark formation, as they prevent fibroblasts from producing reinforcing collagen and elastin that give skin its spring, in turn leading to tears deep within the skin.There's a genetic link to stretch marks, so if your mum has them, you're more likely to get them, too. The Tummy Rub Oil is here to help you put up a fight—and you CAN win. Give your skin the best defense against stretch marks by nourishing it with superfoods inside and the best ingredients outside. Remember, you're not alone, because we're at your side (and front and back) and offering you the very best skincare to help you cope with nine months of growth and bounce back beautifully.

Tips for staying fit and fabulous-

Keep moving. Make the time for a leisurely stroll or whatever workout you can safely and comfortably handle each day… It's great for your health, and there's no better time to bond with your baby-to-be.Slow and steady wins the race. Listen to your body and give in to the occasional craving (baby wants it, after all!), but don't go overboard. You will be amazed at how much more energy you will have during pregnancy and how much better you will feel if you put good-for-you foods inside. OB's are always telling us that one of the best ways to protect the skin from developing stretch marks is a slow and steady weight gain to help skin stretch slowly, without tearing. Don't get us wrong – we are a food loving, hearty eating bunch, but we know one of the best ways to support our bodies in every way is to eat clean, Omega and antioxidant rich foods.

Nutrition-

The top 3 fit skin foodsYes, it's ok to splurge from time to time, but it's essential to load up your plate with healthy choices that benefit your body and your skin.1. Wild salmon: One of the best sources of skin-strengthening essential fatty acids (or in our world, Omegas) is salmon, and this particular fish is low in mercury and high in the Omegas that keep your skin elastic, enhance your milk and help baby's brain develop.
2. Dark green vegetables: Rich colours in nature are produced by antioxidants, so eating dark green leafy salads (think spinach and kale) help keep your body and skin as fit as possible.
3. Fruit: Is it a coincidence that fat, sugar and other bad-for-your-skin foods don't contain any water? Water-rich fruits are bursting with collagen-protecting antioxidants and valuable hydration, and they're the best way to satisfy your sweet tooth.
No Nasties:Free from parabens, petrolatum, synthetic fragrance and colourants,
xenoestrogens, PEGs, phthalates & glycols. See mioskincare.com for our full ingredients policy Safe during pregnancy and breastfeeding
Stay tuned for a full product review on Good Hair & Beauty Diaries in the near future. I'll be sure to tell you guys if I begin trying any other products from the brand.